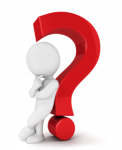 What is a vow renewal? Some Questions Answered…….
A vow renewal is a simple and romantic ceremony that celebrates a couple in marriage and in most cases is done on their anniversary. Most are done publicly before family and a few friends in a ceremony or party environment while others are done privately with just themselves or with their children in attendance at the beach or park.
Is there a license required?  There is no "legal documentation" or "certificate" requirements for a vow renewal ceremony.
Is there a difference between Vow Renewals and a Re-commitment ceremonies?  We believe there is. Our Vow Renewal ceremonies are designed for couples in "celebration" of their marriage while a re-commitment ceremony would be designed for those having marital issues or, that have had serious issues in their marriage and after counseling, wish to have another celebration to begin their marriage over.
Milestones in Marriage: Some couples celebrate every year with a Vow Renewal (as part of their annual vacations). Some have their vow renewal celebration on milestones such as 1, 5, 10, 20, 25, 30, 40 and 50 year anniversaries. One of our favorites are the "Just Because" celebrations when couples want to share another moment!
A surprise for Parents and Grandparents: The perfect gift for those planning a Special Anniversary party for their Parents or Grandparents. Many work to make a surprise party happen and adding a Vow Renewal after many years is a unique gift.
Did not have the right ceremony (The first time): There is also a large group of couples that had a wedding, mostly overseen and influenced by their parents when they were younger. These are probably some of our favorites to participate in. Some couples were forced into a religious wedding ceremony when they were not religious at all while other had a civil ceremony and are now religious or spiritual, and wish their ceremony to reflect this.
Whatever the reason, we would be honored to share in your celebration!