Vow Renewal Ceremony Information

Full Service Formal Vow Renewal Ceremony

---

 Whether you're planning a formal or informal event with family and/or a group of friends, we'll help you bring it all together. With our simple and easy to follow Vow Renewal Handbook, you'll experience a better way of creating  a ceremony that is a true reflection of the two of you! You pick every element of the ceremony including readings, vows and acts of celebration that can include children and grandchildren.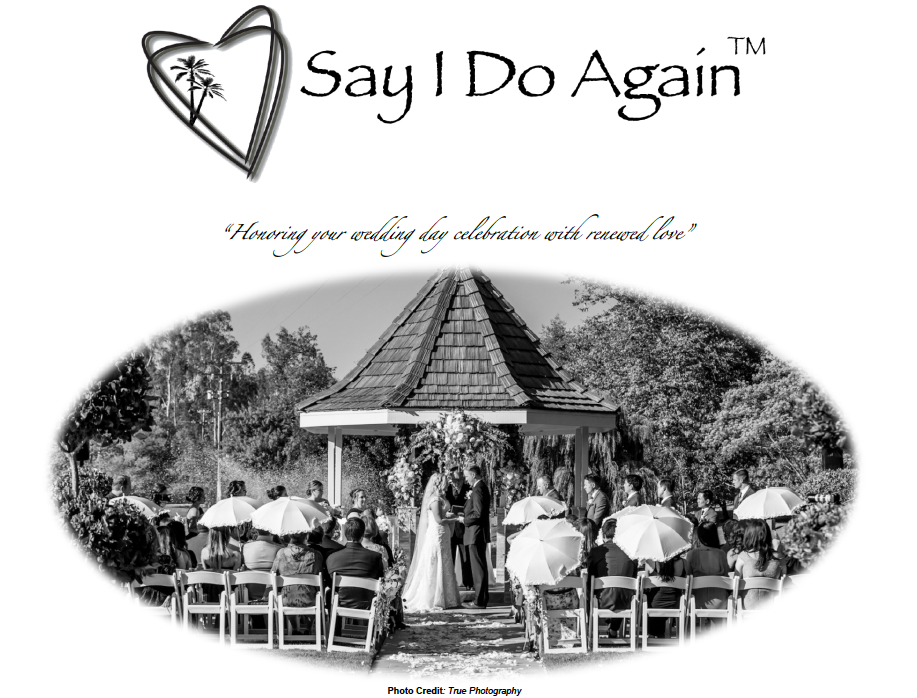 Vows From The Heart offers two types of Vow Renewal services devoted to couples wishing to celebrate their marriage!
Celebration of Marriage – Vow Renewal
If you're planning a celebration at a venue or home, we offer our couples a custom ceremony for their celebration. Whether it's your 5 or 10 year celebration or your Silver or Golden Anniversary, adding a vow renewal brings all the magic and romance back to life in a ceremony that can be just the two of you OR one that can include family and friends in your celebration.
You'll receive our "Vow Renewal Handbook" which will walk you through the the entire ceremony process and includes dozens of ideas with readings, vows, prayers, blessings and acts of celebration. Imagine the endless and loving possibilities you ceremony can be presented by a professional, award winning Celebrant in a Civil, Spiritual or Christian ceremony that reflects the two of you.
Renew Vows.
Present new rings.
Share life stories.
Include your children, grandchildren and great-grandchildren!
Invite lifelong friends to share stories of the years and experiences shared together.
Be sure to visit the Anniversary Gifts page to see items to incorporate into your vow renewal celebration. Many couples have found interesting ways to make their celebration unique and unforgettable to their family and friends.
Some location ideas have been:
Brunch or Dinner cruise on San Diego Bay.
Local wedding venues and restaurants.
Local theme parks.
San Diego Parks and Beaches
Your love…. Your passion….
Please visit Vows From the Heart for more information