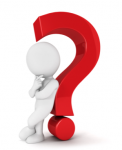 Frequently Asked Questions
Can you give any advice that will help? Our best piece of advice is this; Throw away any of the formalities of a wedding ceremony. Really, it's that easy. Remember that keeping it simple helps everything become stress-free.
Do I have to get my license? There is no license required for a Vow Renewal ceremony!
May I have my family and friends at the ceremony? Of course! Depending on the location of your ceremony will determine the amount of people may be present for your ceremony.
Do I get to choose the location?
Our San Diego ceremonies are performed on Coronado Island and Oceanside Beach as these two locations do not require costly permits. Other locations are available if permits or permissions are obtained.
Along the Colorado River in California, Arizona and Nevada, please visit the Locations Page for more information.
Can we include our children? Yes, of course and it brings such a wonderful element to your ceremony. Reading and acts of celebration can be added, at NO additional charge to help them share in the magic of your day!